Do you really want to know how to make money with SFI? Well, if you could imagine what it would be like to make money by referring people to online games and penny auctions, then you've probably got a business that may be worth taking a closer look at…
SFI is uncommon…
If you're tired of the usual suspects in network marketing like vitamins, juice, and cosmetic companies, then know that SFI could be a breath of fresh air if you're looking for something different but yet proven to work.
Global Business = Global Profits
SFI or Strong Future International, has been around a long time. With that longevity you've got a proven global business model that works not only in the U.S. but also globally.
Whether you're sitting at home in Florida or sitting at home in Serbia, SFI can work for you.
So, in essence you have tremendous opportunities to make money worldwide all from the comfort of your home. There are SFI affiliates in all parts of the world making money – so why not you?
How to Make Money in SFI – The Breakdown…
What sets SFI apart from other companies is the types of products that are offered. The core of SFI is its auction and listing website called Tripleclicks. It acts like a storefront where merchants or pretty much anyone for that matter can set up shop there in mere minutes.
SFI affiliates have the opportunity to promote any item in these storefronts and gain a commission for doing so.
In addition to this, there's the penny auction side where such popular items like computers, tablets, and TVs are bid on by using credits.
When the bidders want to participate in these highly popular auctions, they buy credits from people like you.
You can make a nice income just selling these credits, referred to as "T-Credits" to bidders. There's more than enough information on SFI's site that goes into more detail, so there's no use rehashing it all here.
How to Make Money in SFI From Gamers
In case you haven't realized it yet, there is a huge market for people who like to play games. Have you ever played a game on your phone or computer? What if I could tell you that's there's a remarkable way for you to make money when people play games?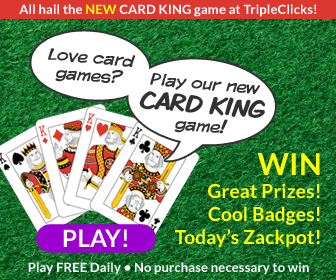 And it goes back to T-Credits that I mentioned earlier.
When people want to play the SFI games known as Eager Zebra (funny name, don't ask me how they came up with that one), they will need to buy credits from you.
Again there's a huge market for these people and you can capitalize on it by becoming an SFI affiliate.
I've always said that the fastest way to make money is to sell what people are already buying. SFI has made it so much easier for you by providing the services that are in demand.
If you ever wanted to know how to make money in SFI with its popular games and penny auction site, now you've got a front row seat on how it all works to give you best opportunity to make money.
Team Building
Like with all business opportunities, SFI does offer you the opportunity to build a sales force. This is how you leverage your time and increase the potential of your profits.
With its helpful mailer system in the back office, SFI has made it simple to keep in contact with your team.
So, you wanted to know how to make money with SFI? Well, now you have it.
As you can see, there are many, many, ways to make money with SFI.